This is a complete map of all the places that can be found in the town. Some places will not appear in the beginning of the game, and some places will not appear at all unless you trigger an event to make them show up. Each location will eventually have its own page that will detail more about what you can do at that place. You can click on the maps to get a closer view.
West Side of Town
Edit
East Side of Town
Edit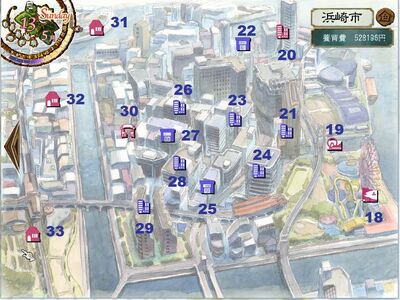 Ad blocker interference detected!
Wikia is a free-to-use site that makes money from advertising. We have a modified experience for viewers using ad blockers

Wikia is not accessible if you've made further modifications. Remove the custom ad blocker rule(s) and the page will load as expected.