Description
Edit
Your daughter is being paid to fight in other people's wars.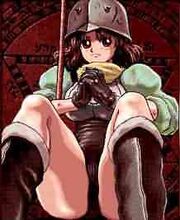 Too bad, if you have applied yourself more then things probably wouldn't have turned out this way.
Stat Requirements
Edit
Morals = Lower than 29
Fighting Reputation = 211
Magic Reputation = 130
Social Reputation = 130
Housework Reputation = 130
Ad blocker interference detected!
Wikia is a free-to-use site that makes money from advertising. We have a modified experience for viewers using ad blockers

Wikia is not accessible if you've made further modifications. Remove the custom ad blocker rule(s) and the page will load as expected.