"Maria" is the default name of the daughter in Princess Maker 1.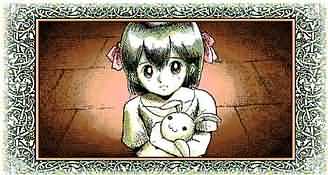 Maria is a war orphan that the Hero (you) agrees to raise as his own daughter.
Statistics
Edit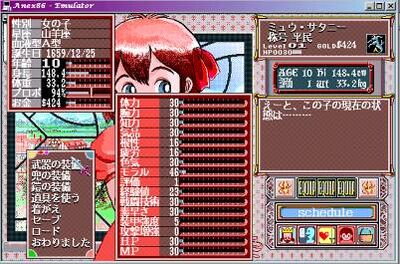 Personal Statistics
Edit
Gender: Female
Sign/Constellation: Affected by birth-date
Bloodtype:
Birthday: This is chosen by you at the start of the game.
Age:
Height:
Weight:
Figure %:
Money:
General Statistics
Edit
Constitution:
Strength:
Intelligence:
Refinement:
Tenacity:
Stress:
Charisma:
Morality:
Valuation:
Experience:
Combat Skill:
Agility:
Combat Defense:
Combat Attack:
HP:
MP:
Ad blocker interference detected!
Wikia is a free-to-use site that makes money from advertising. We have a modified experience for viewers using ad blockers

Wikia is not accessible if you've made further modifications. Remove the custom ad blocker rule(s) and the page will load as expected.