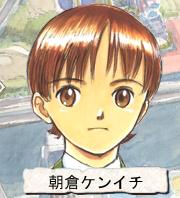 Basic Information
Edit
One of the first male friends your daughter meets. He is the class representative and head of the Math and Computer club. If your daughter and Kenichi marry and her Independence is too high, he will divorce her.
Wearing Gothic Lolita clothes can help in making him fall for your daughter.
Locations
Edit
Favorite Birthday Presents
Edit
Ad blocker interference detected!
Wikia is a free-to-use site that makes money from advertising. We have a modified experience for viewers using ad blockers

Wikia is not accessible if you've made further modifications. Remove the custom ad blocker rule(s) and the page will load as expected.