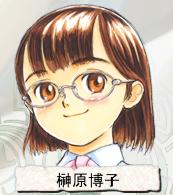 One of the first friends your daughter makes in Princess Maker 5. She loves music and her mother is the piano teacher. Your daughter might bump into her during a concert and can be very clingy. She has short brown hair, she wears glasses, she also has amber eyes. If she has a small shimmer on her orb she will often give your daughter a random item (eg. creampuffs, candles, etc). Her voice actress is Asami Imai.
Locations
Edit
Favorite Birthday Presents
Edit
Ad blocker interference detected!
Wikia is a free-to-use site that makes money from advertising. We have a modified experience for viewers using ad blockers

Wikia is not accessible if you've made further modifications. Remove the custom ad blocker rule(s) and the page will load as expected.