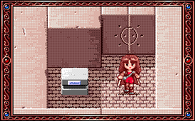 The
Ancient Ruins
is a stone maze where dragons roam and live. Within there are various treasures to be found.
Upon entry there is an outer passage that eventually leads to the heart of the actual ruins, dubbed "The Dragon Ruins". On this path you may encounter a Goblin at times, however.
Inside the ruins Olive can encounter three different dragons. The first is a young dragon that she will encounter should she ever try to enter the official entry. The second could either be a typical dragon or an old dragon. She is best to avoid the typical kind until she is quite prepared.
Ad blocker interference detected!
Wikia is a free-to-use site that makes money from advertising. We have a modified experience for viewers using ad blockers

Wikia is not accessible if you've made further modifications. Remove the custom ad blocker rule(s) and the page will load as expected.